---
By George Angelakis,
Once in a blue moon, while mindlessly browsing through movies with indifferent titles, stories and actors, you happen to stumble upon one that inexplicably appeals to you. It's not made in Hollywood, it doesn't have a huge budget, yet you can tell right from the start that it has a lot to offer. It emits a peculiar vibe as it rapidly proceeds to assume the metaphorical role of the proficient grandfather talking to his grandchild. Case in point: The Sea Inside.
Starring Javier Bardem, this movie tells the factual story of Spaniard sailor, Ramon Sampedro, who fought an almost thirty-year campaign in favour of euthanasia and his own right to die. With a tough subject to tackle, without a doubt, the director and writer, Alejandro Amenabar, did an outstanding job at maintaining the fine line between raw realism and pure romanticism. One main problem that movies with such a bitter plot usually face, is that they come off as too claustrophobic. Amenabar, however, managed to open so many windows to the true character of Sampedro by presenting a story that was anchored in reality, authenticity and naturalism. With quick interchanges between melancholy and euphoria, the movie manages to maintain the interest of the viewers, while slowly but steadily transmitting all the messages it wants to. What he did, though, that made him stand out among other Spaniard directors, is that for the first time in his career, he didn't seem to worry about the originality of his storytelling and followed the successful recipes of Camus in "La Colmena" and of Bunuel in "Tristana", ending up with a truly marvellous result. But don't be mistaken to assume that what Amenabar did was easy or a last resort in confronting a possible lack of inspiration.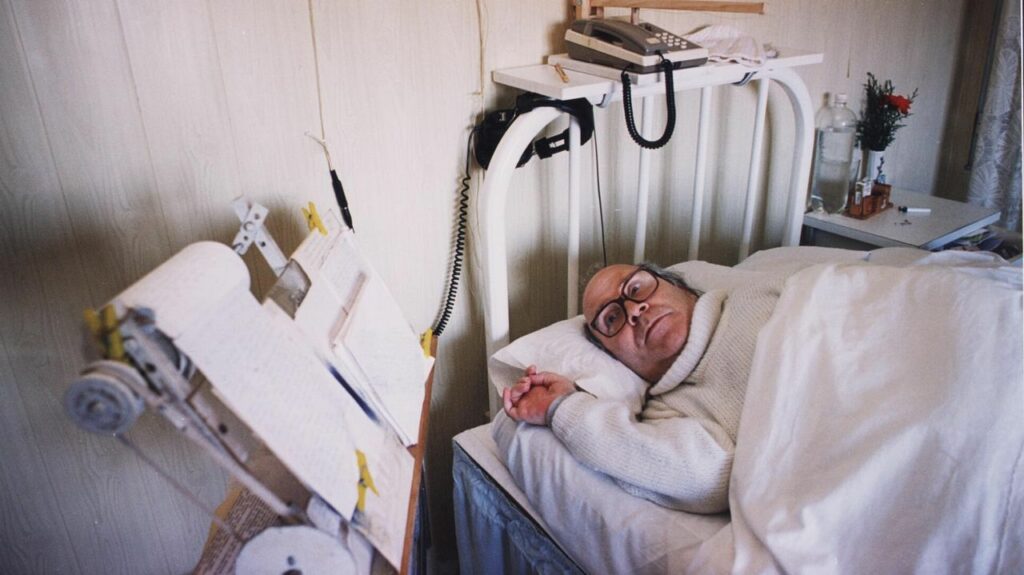 Amenabar feels the urge to primarily give Sampedro the podium he desperately needed all those decades and to secondarily provide all of us with a pleasing aesthetic result. Because, in the end, the only thing that Amenabar truly desires is to talk about life, death and dignity. In the way in which he structures his storytelling, he makes a direct tribute to the carefree way that older Spanish films (pre-1980) used to be plotted by. And he does it splendidly. He cracks the wall of personal comfort right from the get-go and provokes a deep introspective reflection in such a rare way that only a handful of movies have ever achieved.
The Sea Inside won the Academy Award in 2005 for the best foreign language film of the year. But in that case, this win meant much more than a small trophy on Amenabar's shelf. It re-established the position of Spanish cinema in the global filmmaking community, a position which had been practically out of the picture since the '80s, due to the immense decline of quality in their movies. Many would argue that this film was the kickstart of the second dawn we are experiencing today in the Spanish filmmaking industry. The Sea Inside reminded people of the originality of Iberian cinema, their fearlessness when it comes to tackling mature and controversial subjects as well as their imaginative yet relaxed and decelerated storytelling. Most importantly, it inspired and motivated a whole generation of Spaniard directors and writers whose work has been apparent in the last decade.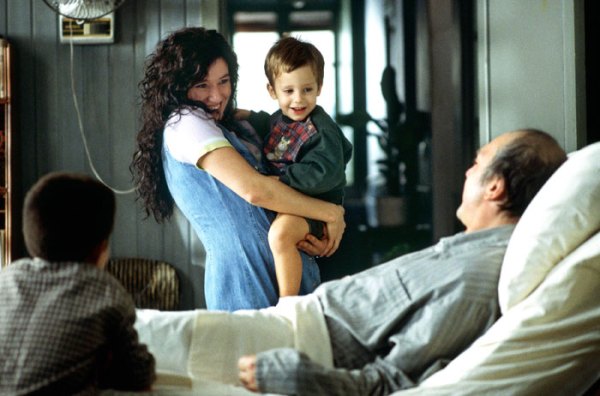 The true ingeniousness of Amenabar has been apparent since the beginning of his career. With "Himenóptero" in 1992 he made sure to make the world know that he is brave enough to talk about subjects that no one else would. Through a modern prism, he expressed the same idiosyncrasy that older Spanish directors and writers used to. He differs from most of his peers inasmuch as he does not crawl to the safety that themes such as national foibles or recent past history provide him with, but ventures out into unexplored, tricky fields. It's because of all these qualities that we find in his face the ideal director of such a kind of a film.
Yet, in the end, what Amenabar made was more than a film. Through The Sea Inside, he proved that he is able to escape his comfort zone when it comes to filmmaking, make everyone recognise how important it was to maintain Sampedro's message as unalloyed as possible while actively urging his peers to consider why Spanish films have been dwindling in quality and quantity. He went back to his country's original way of storytelling, showing everyone how to evolve their films on a national level, while simultaneously paying his sincere respect to all the directors that came before him and managed to make their very own "seas inside".
---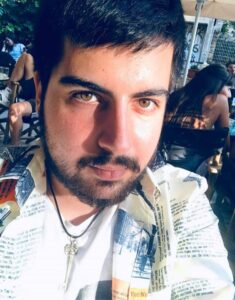 George Angelakis
George Angelakis was born in 2000 in Heraklion, Crete. He is currently enrolled in a Biology BSc in the University of Crete. He is an amateur musician and a member of the Philarmonic Orchestra of Heraklion. He speaks English and French and his hobbies include poetry writing, literature, theatre and cinematography.