---
By Deviba Jadeja,
Covid-19 has exposed the chasm of leadership splitting the multilateral world order. Given that the coronavirus pandemic is global in its effects, it should have been handled with a coordinated global response. The fractured rules, travel bans, and lack of dialogue between nations battling this virus has highlighted more than ever the need for a functioning liberal world order. However, in spite of this need, no country, multilateral alliance, or international organization has been able to usher in an harmonious global plan. Obvious choices for this role might have been, previously, the United States or the World Health Organization. Today, with Donald Trump as the President of the U.S., it seemed likely that the European Union or China would step up to take the mantle. In reality, no one has been up to the job. China failed to create a global plan despite the emergence of the novel virus in its territory. The W.H.O. has been unable to provide coherent guidance and trustworthy leadership, and the United States and European Union both have seen high death tolls combined with a confusing web of policies between each of their States. As the number of deaths continues to rise, and travel bans and social distancing measures cripple economies and industries across the world, it's clear that we need a more coordinated, consistent, global response. The question then pivots to who? With the upcoming U.S. presidential election in less than 50 days, is it a stretch to wonder if the Democratic candidate, Joe Biden, could hold the key to a new phase in the coronavirus pandemic?
Biden already has experience in assisting with a coordinated, multilateral response to an emerging illness while serving as U.S. Vice President under the Obama administration. The H1N1 flu of 2009 was an early test, and it was fraught with confusion and mistakes; issues of inconsistent messaging, lack of vaccines, and disagreement over funding. However, Biden served as the go-between with State governors and the Congress and was instrumental in securing funding. Due to the 2009 flu, the Administration ensured to be better prepared for a future crisis which came in the form of the Ebola outbreak of 2014. While H1N1 was a huge problem within U.S. borders, Ebola saw its biggest outbreaks in African nations. President Obama along with Vice-President Joe Biden wanted to ensure that Ebola would not be able to easily spread from those areas, hence igniting a global response to combat and suppress its spread from the beginning. They quickly coordinated supplies and sent doctors to African nations that were the hardest hit by the terrors of Ebola. They pushed for involvement of other Western nations, encouraging them to provide both funding and medical personnel. It is interesting to imagine what the world would be like, today, if this kind of reaction had happened once news of the Covid-19 virus began to spread.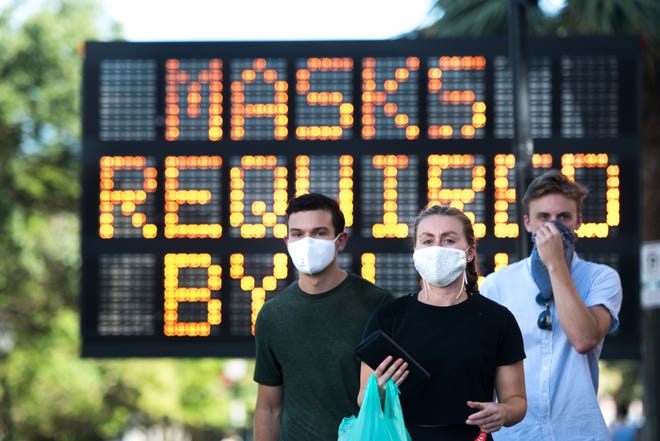 The plan that was released by the Biden Campaign in March of 2020 included both an internal agenda for actions to be taken within the United States, and a specific foreign policy agenda in fighting against the virus. His plan to internally tackle Covid-19 seems to be a more extensive version of actions that President Trump has already taken. This includes actions like expanding testing capabilities, ensuring the availability of PPE, making use of the Defense Production Act, and ensuring that the most vulnerable populations are protected. He has also proposed to ensure that those who are at the most risk from the virus to be protected, and that vaccines should be distributed in the fairest way possible. One notable difference is that Joe Biden has also committed to a nation-wide mask mandate, should he be elected. He also plans to bring back several provisions from the Obama Administration's "Playbook for Early Response to High-Consequence Emerging Infectious Disease Threats and Biological Incidents."
Another key difference in Joe Biden's plan is to tie a global coronavirus response to the "re-embrace" of the United States' "international engagement". This portion of the plan highlights the need to put more money into providing assistance to the most vulnerable nations, fighting Covid-19, via the creation of a "Global Health Emergency Board" composed of the U.S., the other G7 nations, and countries who support the W.H.O. He also supports creating a Permanent Facilitator within the Office of the United Nations Secretary-General for Response to High Consequence Biological events and increasing opportunities for experts in this subject to train together and learn the best practices for responding to "infectious disease threats". Most interestingly, Biden's international Covid-19 response plan ties the fight against climate change with the fight against the virus. His campaign plan explicitly states that "climate change as a driver of health threats" is directly related to the need to reenter the Paris Climate Agreement. Biden's foreign policy, in general, aims to heal international relationships that have been damaged in the past four years by President Trump. His plans to promote and coordinate several global initiatives in dealing with the Covid-19, seemingly fits into this overarching idea.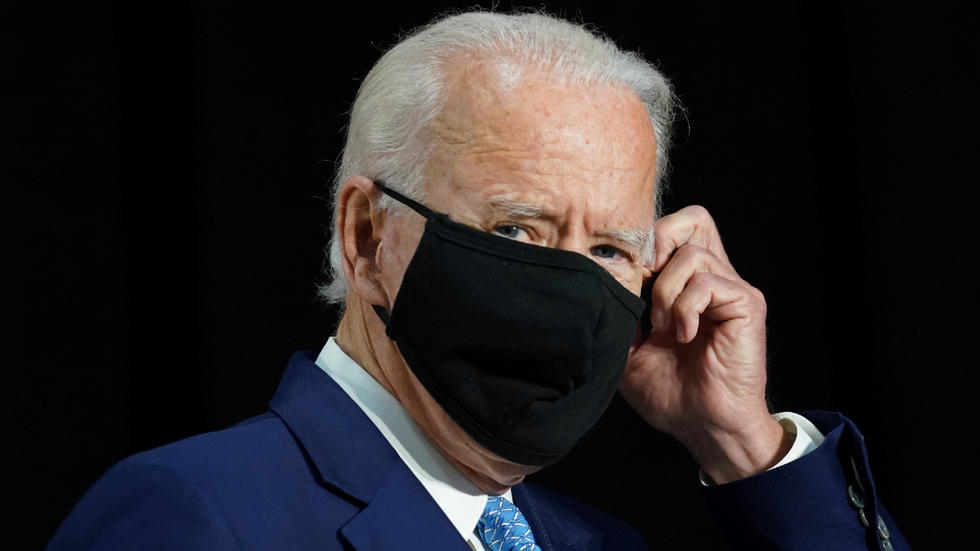 Joe Biden is advocating for the leadership that the U.S. has exhibited during past global emergencies. While Biden's plan for the United States is similar to that which has been touted by the Trump administration, if he is able to carry out his provisions to a greater extent, it may change the course of the virus not only in the U.S., but across the globe. Nevertheless, a recent poll conducted by Statista shows that Americans are split on partisan lines in whether or not they believe Biden will be able to handle the pandemic, with 85% of Democrats in the survey feeling secure in his abilities, and 81% of Republicans expressing concern on how he might manage the crisis.
On paper, Joe Biden could represent an exciting change from Donald Trump's isolationist tendencies and chaotic coronavirus response. Some might argue that it is a change back to more Obama-era policies, but that discounts how the world itself has changed in the past four years. As the world anxiously waits for the November 3rd election day, it is important to remember that no leader and no nation can heal the fractures that have begun to splinter the multilateral world order. Covid-19, however, could provide common ground for nations to work together in everyone's best interest. It seems that Joe Biden may be able to bring the U.S. back to the table and salvage its image as a global leader.
---
REFERENCES
JOE AND KAMALA'S PLAN TO BEAT COVID-19, Joe Biden (official campaign website), https://joebiden.com/covid19/#

THE BIDEN PLAN TO COMBAT CORONAVIRUS (COVID-19) AND PREPARE FOR FUTURE GLOBAL HEALTH THREATS, Joe Biden (official campaign website), https://joebiden.com/covid-plan/
Biden's Foreign Policy Is All About Relationships. That's Harder Amid A Pandemic, NPR, https://www.npr.org/2020/07/27/895200629/bidens-foreign-policy-is-all-about-relationships-that-s-harder-amid-a-pandemic
Inside Biden's plan to take on coronavirus, Politico, https://www.politico.com/news/2020/08/20/joe-biden-coronavirus-plan-399622
Level of confidence of adults in the United States regarding Joe Biden's ability to deal with COVID-19 pandemic as of September 2020, by political party, Statista, https://www.statista.com/statistics/1139545/confidence-joe-biden-ability-deal-coronavirus-us-adults-party/
Biden campaign calls for U.S. international leadership on coronavirus, The Washington Post, https://www.washingtonpost.com/opinions/2020/03/24/biden-campaign-calls-us-international-leadership-coronavirus/
Biden has fought a pandemic before. It did not go smoothly, Politico, https://www.politico.com/news/2020/05/04/joe-biden-contain-h1n1-virus-232992
Obama team left pandemic playbook for Trump administration, officials confirm, PBS, https://www.pbs.org/newshour/nation/obama-team-left-pandemic-playbook-for-trump-administration-officials-confirm
---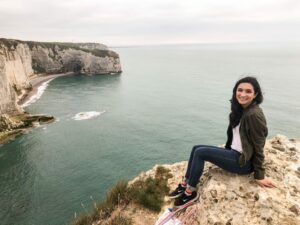 Deviba Jadeja
Devi is enjoying life in Austin, Texas. She recently graduated from SciencesPo, Paris with a Master in Human Rights and Humanitarian Action. She has a keen interest in transatlantic affairs, women's rights, and U.S. politics. She speaks English, French, and loves reading, traveling, and spending time outdoors.